Laugh-In producer George Schlatter compares I'm Dickens He's Fenster to classic comedy teams!
By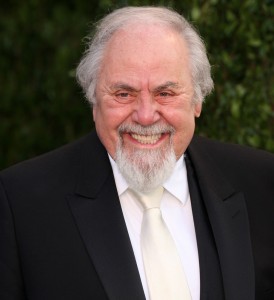 George Schlatter, producer of the classic 1960′s-70′s NBC TV variety show, Rowan & Martin's Laugh-In, has produced high praise for I'm Dickens He's Fenster. After receiving the 50th Anniversary Edition DVD set, Mr. Schlatter compared stars John Astin and Marty Ingels to comedy teams of the past saying that they were, "A 'Gleason and Carney' Even 'Laurel and Hardy'. I laughed louder now than before."
To that we say, you can bet your bippie!
The I'm Dickens He's Fenster 50th Anniversary Edition DVD Set can be ordered at http://www.dickensandfensterdvd.com. If purchased from that website, customers will receive a genuine autographed collector's postcard personally signed by either John Astin, Marty Ingels, Yvonne Craig, Lee Meriwether or Dave Ketchum. Purchasers will also be guaranteed that their name will appear on the I'm Dickens He's Fenster Volume Two DVD set! But these special bonuses will only be available if the DVD is purchased at http://www.dickensandfensterdvd.com